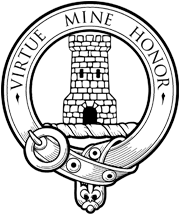 Clan Events


2021 CHIEF'S BIRTHDAY BANQUET Weekend in Bundaberg 14-16 May 2021.
Program:


1. WELCOME for attendees to get to know one another prior to the Banquet:


Fresh Seafood Dinner - fun night with surprises.


Show off your Scottish head ware: Tam O' Shanter, Balmoral, Mackie, Glengarry or Tartan Cap!


6.30pm Friday 14 May 2021
Grunske's by the River 11E Petersen Street Bundaberg East (pay for meals and drinks at the counter).


2. MAIN EVENT


Chief's Birthday Banquet - enjoy Scottish Heritage


5.00pm (must be seated before 6.00pm) Saturday 15 May 2021
Bundaberg Services Club Function Room (RSL Bundaberg) 17 Quay Street BUNDABERG 4670 QLD;


Address to the Haggis, Bundaberg Caledonian Pipe Band, Rum City Highland Dance Studio and much more;
Cost: Adult $55 each and Child (12 years and under) $15 each;


Payment: To make a payment please make contact (see details below);


Payment by 12 April 2021 (Much earlier if possible as the function will be well attended).


Please advise full names of attendees, address, phone number and any special dietary requirements:
Contact: Grant Maclean Address: PO Box 6160 Bundaberg East QLD 4670,
Email: clanmaclean.aus@bigpond.com, Phone: 0741535316 (please leave a message);


3. SPECIAL CHURCH SERVICE


Kirkin' O' the Tartan - bring your tartans to be piped into church
9.00am for 9.30am Sunday 16 May 2021
Bundaberg Uniting Church 34 Barolin Street Bundaberg QLD.


Nearest accommodation to Banquet venue is Burnett Riverside Hotel (300m), Sugar Country Motor Inn (1km) and Villa Mirasol Motor Inn (1km).


____________________________________________________________________________________
2021 CMAA AGM Weekend Hamilton VIC

6pm

Saturday 20 November 2021

Dinner

and 10am Sunday 21 November 2021 Annual General Meeting. Venues to be advised.